CCRC News
---

VPRS Nationals
2019 will see CCRC hosting the VPRS Nationals.This is an open competition for clubs and yachts with VPRS handicaps (which are easily obtainable from www.vprs.org). The event starts assembling in Cowes for dinner on Saturday 25th May then races on Sunday 26th May and a prize giving that evening.
Further details and booking yet to come but mark the date in your diary.
---

Introduction to Cruiser Racing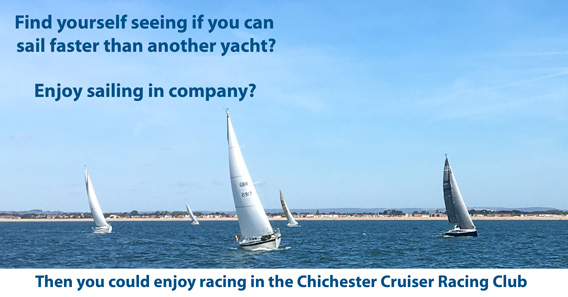 Do you ever find yourself trying to sail faster than another yacht?
Most of us do as it's interesting to see what a little sail adjustment can do.
If you do, and you enjoy the social aspects of sailing in company then CCRC could be for you.
Following the popularity of this event in 2018 the CCRC is repeating its seminar "Introduction to Cruiser Racing" in 2019. This short seminar will give you an overview of what you need to know as well as allay any misconceptions you may have (you don't need a performance yacht, nor a crew lined up on the rail or a gorilla at the winch!).