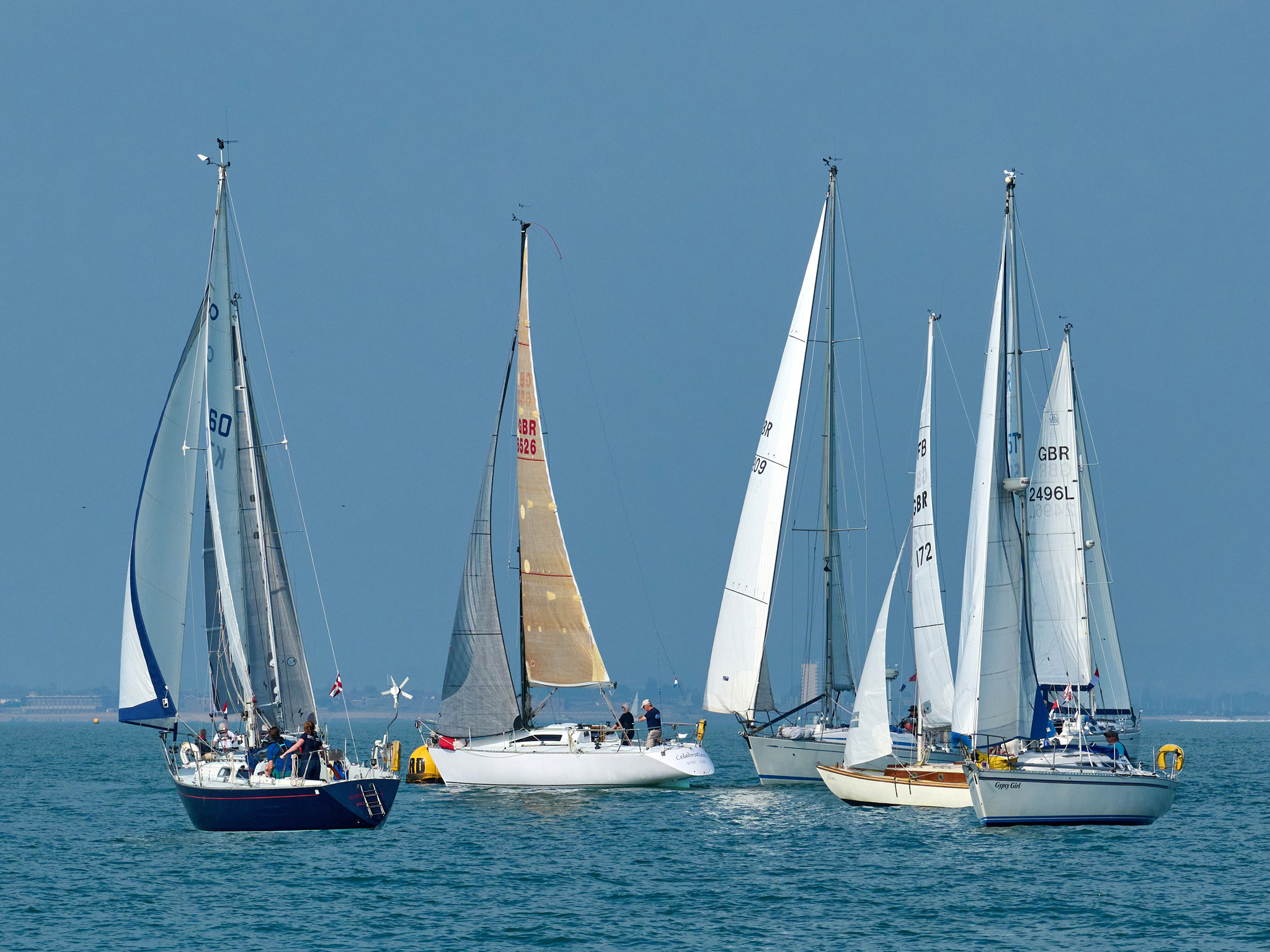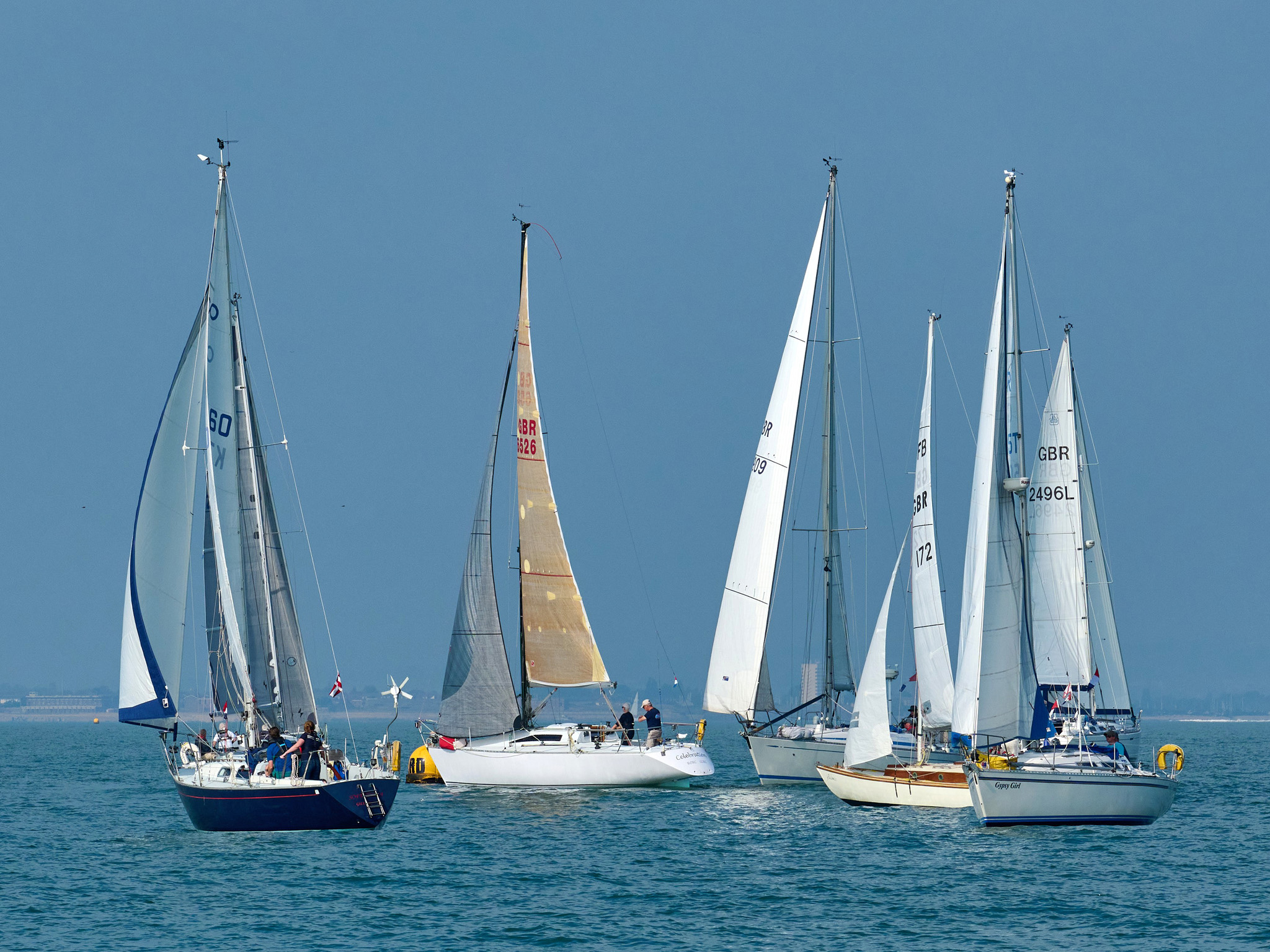 Latest News
---
CCRC Annual General Meeting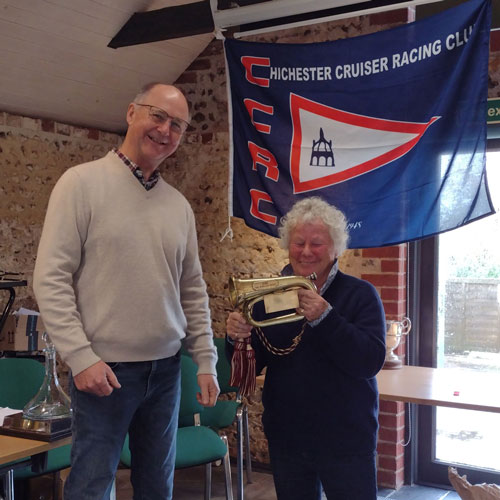 2023 saw the 75th anniversary of the club formed back in 1948.
The Club's Annual General Meeting was held this year at Eames Farm near Emsworth for the formal business of reports, accounts, election of officials etc.
Then there were discussions involving all members present to discuss the programme for 2024, the arrangements for managing races, the handicapping system and social events around the racing.
Then it was time to award a panoply of trophies, glasses and awards to the winners of this year's races and race series as well as other achievements. Pam Marrs received the Bukara Bugle for her many years of service to the club including as Sailing Secretary and Commodore.
Finally we all had an informal sociable lunch together.
Membership fees for 2024 were confirmed to be the same as for 2023 and membership applications for new memberships for 2024 is already open.
---
Don't forget to checkout our public forum and member forum pages for further news and discussion.
Chichester Cruiser Racing Club
Chichester Cruiser Racing Club (CCRC) provides easy access to our yacht club race events, rallies and sociable get-togethers whether you have raced before or not.
And joining CCRC is easy and costs less than you might think. You could also race free as a guest yacht or simply join us to crew.
CCRC is a "virtual club" so we have no club-house; instead we work with other yacht clubs in Chichester Harbour and use the facilities of yacht clubs across the Solent and beyond.
A typical Chichester Cruiser Racing Club weekend might involve racing on Saturday, arrival at a pre-booked marina, a social drinks party, dinner at a local yacht club and then a race back on the Sunday. But everything is optional: some might not race but simply cruise, and others might make their own dinner arrangements.
Find out more about our yacht club by clicking here.