---
Introduction to Cruiser Racing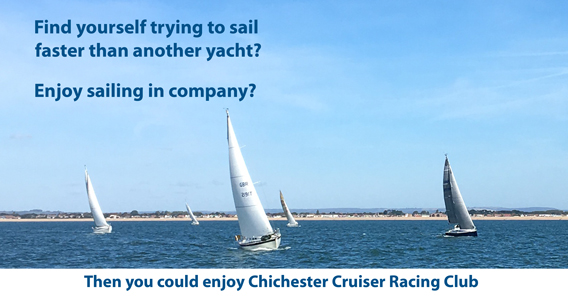 Do you ever find yourself trying to sail faster than another yacht?
Most of us do as it's interesting to see what a little sail adjustment can do.
If you do, and you enjoy the social aspects of sailing in company then CCRC could be for you.
This short seminar will give you an overview of what you need to know as well as allay any misconceptions you may have (you don't need a performance yacht, nor a crew lined up on the rail or a gorilla at the winch!).