CCRC News
Introduction to Cruiser Racing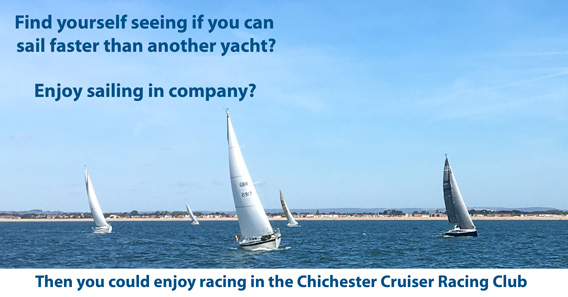 Following the popularity of the CCRC seminar "Introduction to Cruiser Racing" in 2018 we plan to run the event again in 2019.
Clocks Back Event
The CCRC Clocks Back event this year goes back to the year the Club was formed: 1948. So the race to Cowes for dinner at the Folly Inn will forbid the use of modern technology such as plotters, GPS etc. Details to be in the Race Instructions.
Commodore's Bender
The Commodore's Bender aims to provide members with a memorable and different event. For this year, being our Club\'s seventieth anniversary, we will run a race with similar rules that of a Club race in the 1950s; in particular the finish time is fixed but the route is up to each skipper. More details to be in the Race Instructions. This will be followed by a Safari Supper.