CCRC News
CCRC Celebrates 70th Anniversary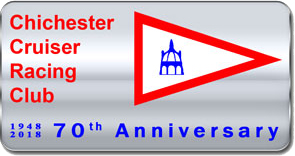 2018 marks the seventieth year of the Chichester Cruiser Racing Club. The Club will have special activities looking forward and looking back and events for members and non-members alike.
Seminar – Introduction to Cruiser Racing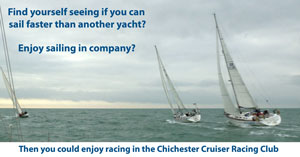 Do you ever find yourself trying to sail faster than another yacht?
Most of us do as it's interesting to see what a little sail adjustment can do.
If you do, and you enjoy the social aspects of sailing in company then CCRC could be for you.
To provide an introduction to cruiser racing the CCRC is holding a short seminar to give an overview of what you need to know as well as allay any misconceptions you may have.
Revised 2018 Programme
There have now been changes made to the CCRC Racing Programme for 2018 following feedback at the AGM and after the December newsletter. In particular: the first sailing weekend with Fitting Out Supper is postponed to 21st April, one racing weekend is moved from April to May, and one Bay weekend is now Passage.