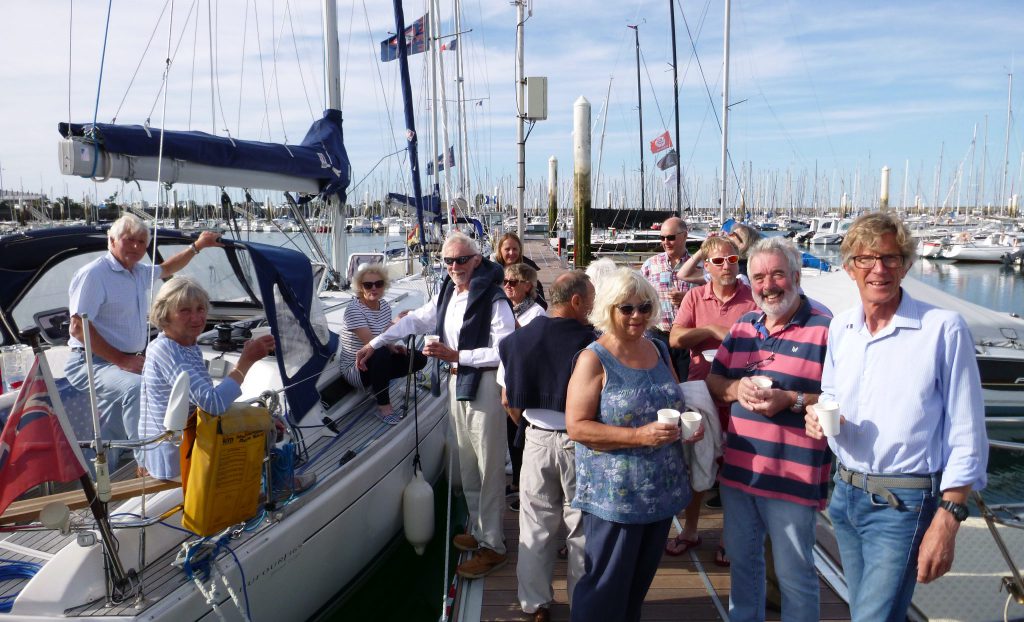 Key to our CCRC programme are the social events. These may be part of the weekend race programme; part of a separate event such such as the Fitting Out Supper, Winter Social or the Prize-Giving; or a simple informal get-together.
Weekend race events might include a pontoon drinks party, invites to each other's yachts, dinner at a local club house.
Other meetings might include a lunch or dinner and our Spring Cruise includes a myriad of events.
Spring Cruise
In May/June there is the club cruise which usually includes a race across the channel and then a variety of events as we cruise from port to port; formally over one week and less formally over two weeks. These might include dinners, golf, boules and pontoon parties plus other adhoc additions to the programme.