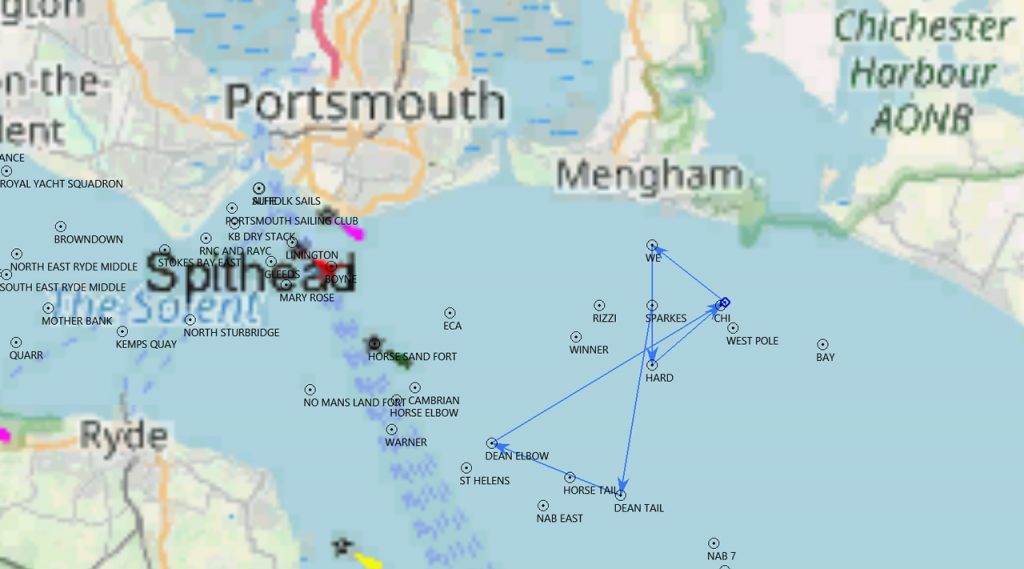 Our races are designated as either Bay Races or Passage Race.
Bay Races are in Hayling Bay (the Eastern Solent approaches, east of No Mans Land Fort) where we use the yellow racing marks plus other navigational marks such as Winner and the shipping channel buoys.
Hayling Bay is a great sailing area being sheltered from the south-west and less crowded than the Solent. With members based in Chichester Harbour, Langstone and Portsmouth.
Passage Race weekends start with a race from one of the marks in Hayling Bay and typically race to another port in the Solent where we have pre-booked marina spaces and then for sociable drinks and dinner before racing back the following day.