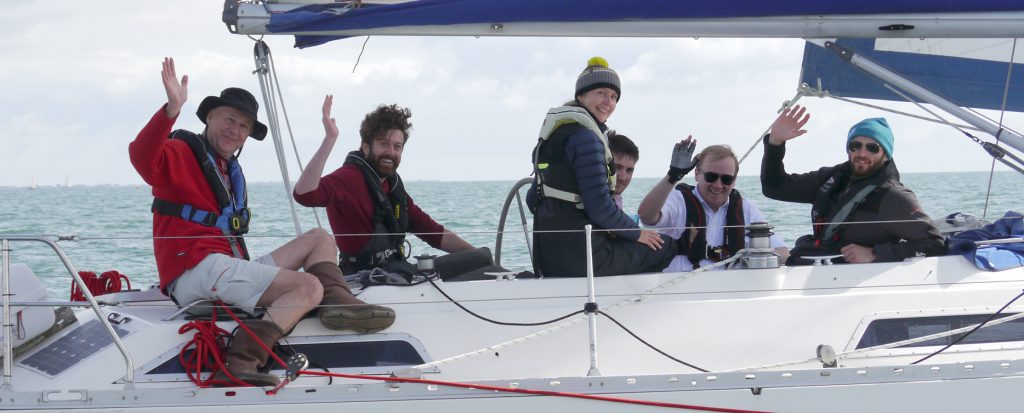 We offer a friendly welcome to new members and guests whether as members (with or without a boat), guests or simply joining our crew register looking for opportunities to sail.
Joining CCRC is quick, easy and inexpensive. You can do it all online. See the options below on this page.
You could join
If you have any questions about CCRC see about us or feel free to contact any of our Club Officers.
Join As A Member
You can join CCRC as a member for just £20 per year even if you do not have a boat. That provides a whole range of benefits as listed below.
If you have a boat then add an additional £50 annual registration fee and your yacht can take part in club events; this includes race entry fees for all CCRC-organised events.
Membership benefits:
Member emails of races (and other events) including race instructions
Access to member lists, forum, and WhatsApp group
Ability to book and see who else has booked for events
Attendance at Annual General Meeting and to vote
And with a boat you can take part in any CCRC event (subject to booking where required)
You can complete our application form and pay online now simply by clicking here.
You might also want to consider joining us to experience a race as a Guest Yacht as below.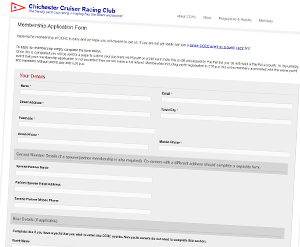 Guest Yachts
We welcome guest yachts wishing to experience a race with the CCRC.
As a guest yacht you will probably race in our Beta fleet and we will allocate you a handicap from the RYA NHC list for your particular yacht class. However, should you have a VPRS handicap you may race in the Alpha fleet. You could also apply for a VPRS handicap (currently just £25 in 2022).
Guest yachts will appear in race results with a time and a position but may not win trophies or other awards.
To join us for a race as a guest simply use the Guest Yacht Entry form.
"We had never raced before but had great support and now enjoy the competitive challenge."
Crew Register
We also operate a Crew Register for those who wish to offer themselves as potential crew for CCRC events. Your details are then available to members searching for crew – but note you need membership to be able to contact Owners via our member forums. To join the Crew Register click here.